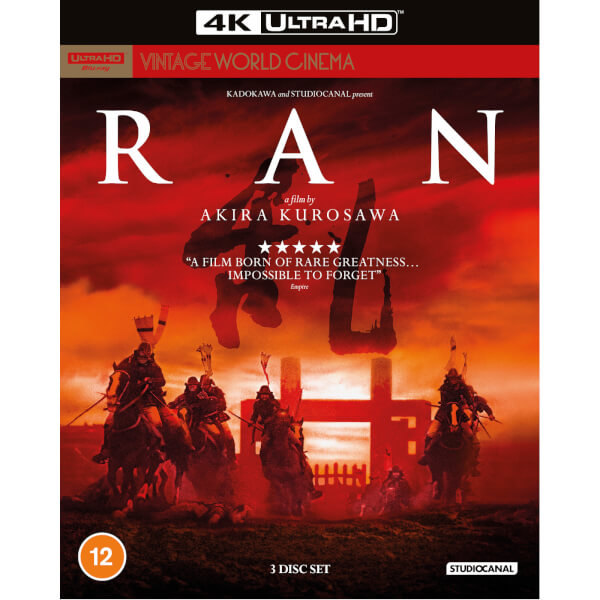 BLU-RAY
Price: 21.99 | Saving: 27%
In stock | Usually dispatched within 24 hours
Zavvi - The Home of Pop CultureOne of the most important and influential film makers in cinematic history, Akira Kurosawa directed 30 films in a career spanning 57 years. His final masterpiece, RAN ...
Rank and prices as of Thu, 29 Jul 2021 14:05:02 BST. Please click through to item for full product information and the latest delivery details and pricing. Full, and latest, chart listing is available
here
Pixar Animation Studios presents Cars, the high-octane adventure comedy that shows life is about the journey, not the finish line, zooming in for the first time on 4K Ultra HD 19th July 2021, ...
Critically acclaimed comedy horror hit Scare Me, from Josh Ruben in his feature directorial debut, is released on 16th August 2021 on Blu-ray, DVD and digital from Acorn Media International.