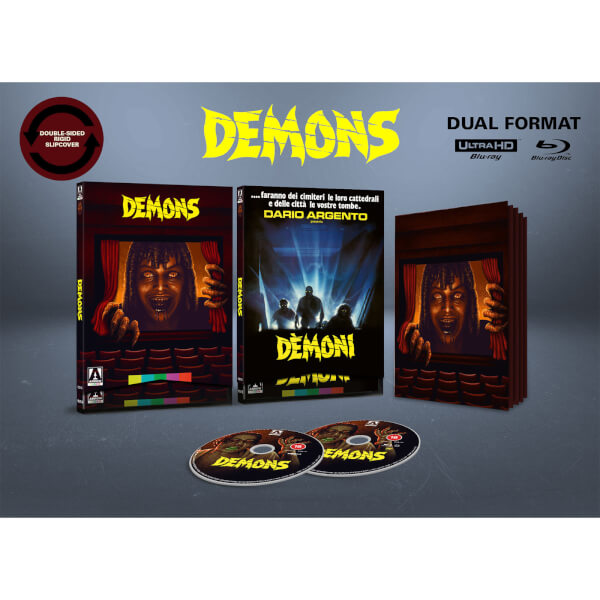 BLU-RAY
Price: 29.99
In stock | Usually dispatched within 24 hours
Zavvi - The Home of Pop CultureLamberto Bava and Dario Argento bring you THE Gonzo Horror movie of the 1980s with Demons, a frenzied slice of gore heavy shock cinema that gives up on logic and instead ...
Rank and prices as of Thu, 28 Oct 2021 2:05:02 BST. Please click through to item for full product information and the latest delivery details and pricing. Full, and latest, chart listing is available
here
Stomping, whomping, stealing, singing, tap dancing, violating. Stanley Kubrick's controversial A Clockwork Orange is released on 4K UHD 4th October 2021 from Warner Home Video.
Delve into the depths of deceit and control in a brand-new gripping psychological thriller, Angela Black, is set to receive its UK DVD debut from Acorn Media International on 15th November 2021.