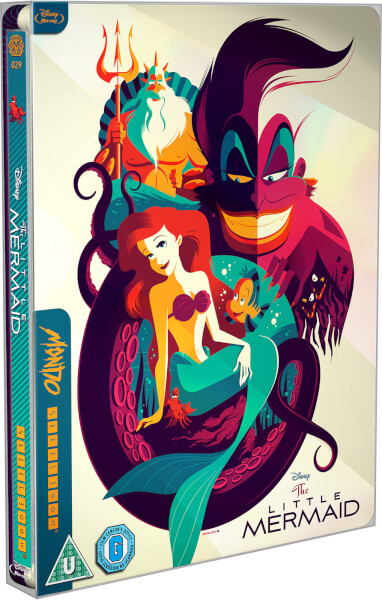 BLU-RAYOut Soon
Price: 24.99
Preorder now
Mondo X SteelBook The SteelBook & Blu-ray disc feature the original Mondo artwork by Tom Whalen. This limited edition SteelBook comes in a translucent sleeve to protect the fantastic artwork. A ...
Bring family and friends together and have the time of your life with Mamma Mia! Here We Go Again, the all-new smash-hit romantic comedy based on the songs of ABBA, released on DVD, Blu-ray and 4K UHD 26th November 2018 from Universal Pictures (UK).
Read more
Released on DVD and Blu-ray 1st October 2018 by ITV Studios Home Entertainment, Richard Madden and Keeley Hawes star in Bodyguard, the new contemporary thriller from the makers of Line Of Duty.
After escaping an attack by what he claims was a 70-foot shark, Jonas Taylor must confront his fears to save those trapped in a sunken submersible as The Meg arrives on DVD, Blu-ray, 3D Blu-ray, 4K ...
From internationally acclaimed director Paul Verhoeven, Black Book, released on limited edition dual-format DVD and Blu-ray 20th August 2018 from 101 Films, is an epic and moving wartime tale, in ...
Plays, pies and Tudor plots abound in Ben Elton's critically acclaimed comedy about William Shakespeare as Upstart Crow: Series 3 is released on DVD 8th October 2018 from BBC Worldwide.
Richard Ayoade returns for more awkward holidays with celebrity comedians in his offbeat travel show Travel Man: 48 Hours In..., released on DVD 29th October 2018 from Simply Media.
Directed by Brad Peyton, global megastar Dwayne Johnson headlines the action adventure Rampage, released on DVD, Blu-ray, 3D Blu-ray and 4K UHD 20th August 2018 from Warner Home Video.