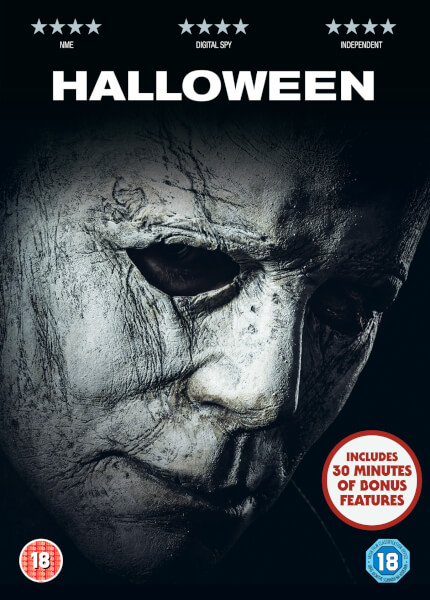 DVDOut Soon
Price: 9.99 | Saving: 50%
Preorder now
It's been 40 years since Laurie Strode survived a vicious attack from crazed killer Michael Myers on Halloween night. She now faces a terrifying showdown when Michael returns to Haddonfield, Ill ...
Employing state-of-the-art technology to transform archive footage, Peter Jackson brings to life the people who can best tell the story of World War I - the men who were there - in, They Shall Not Grow Old, released on DVD and Blu-ray 10th December 2018 from Warner Home Video.
Read more
Universal Pictures Home Entertainment kicks off the new year with The Grinch, Illumination's heartwarming tale for all seasons, released on DVD, Blu-ray, 3D Blu-ray and 4K UHD 11th March 2019.
Set in riot-torn, near-future Los Angeles, Hotel Artemis, released on DVD and Blu-ray 26th November 2018 from Warner Home Video, follows the Nurse, who runs a secret, members-only emergency room for ...
The cult classic returns with stunning picture quality and crystal clear sound as The Big Lebowski is released on 4K UHD Blu-ray from 3rd December 2018 from Universal Pictures (UK).
Line Of Duty favourite Adrian Dunbar returns to our TV screens in a brand new darker than dark drama, Blood, which arrives on DVD 3rd December 2018 from Acorn Media.
From the makers of Big Ass Spider! and Beyond The Gates, hip-hop meets creature feature in the brilliantly bonkers horror comedy Snake Outta Compton, released on DVD 28th January 2019 from Altitude ...
Welcome back to Westworld, the Emmy®-winning drama series where the puppet show is over and the newly liberated 'hosts' are coming for humankind, as series two arrives on DVD, Blu-ray and 4K UHD 3rd ...