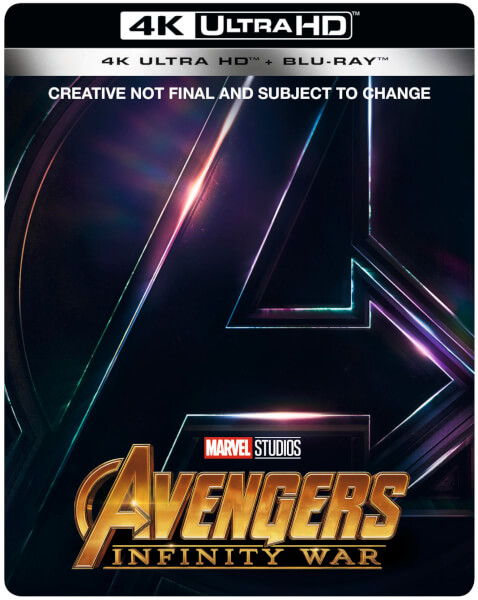 BLU-RAYOut Soon
Price: 32.99 | Saving: 15%
Preorder now
An unprecedented cinematic journey ten years in the making and spanning the entire Marvel Cinematic Universe, Marvel Studios' "Avengers: Infinity War" brings to the screen the ultimate, ...
Marvel Studios' Thor: Ragnarok, the God of Thunder's third installment in the Marvel Cinematic Universe, electrified both audiences and critics alike. Now the colourful cosmic adventure bursts into homes in 4K Ultra HD, 3D Blu-ray, Blu-ray and DVD on ...
Read more
That's right, honey! A decade after their unforgettable eight-season run, comedy's most fabulous foursome is back as Will and Grace: The Revival - Season One arrives on DVD 11th June 2018 from Universal ...
With a new scan of the original camera negative, Keanu Reeves and Laurence Fishburne star in the explosive sci-fi adventure The Matrix, arriving on Ultra HD 21st May 2018 from Warner Home Video.
As Hitler's army nears the United Kingdom, it is up to Winston Churchill to decide between negotiating peace or fighting against impossible odds in Darkest Hour, coming 4K Blu-ray, Blu-ray and ...
Filled with scandalous secrets, family drama and romance, Marta Dusseldorp leads the cast in Australia's multi award-winning A Place To Call Home, returning for a fifth series on DVD, courtesy of ...
Based on Greg Sestero's best-selling tell-all about the making of Tommy's cult-classic disasterpiece The Room, The Disaster Artist, released on DVD and Blu-ray 9th April 2018 from Warner ...
DVDBD3D-BD4K-UHD17/04/2018
The globe-spanning conflict between otherworldly monsters of mass destruction and the human-piloted super-machines built to vanquish them was only a prelude to the all-out assault on humanity in ...