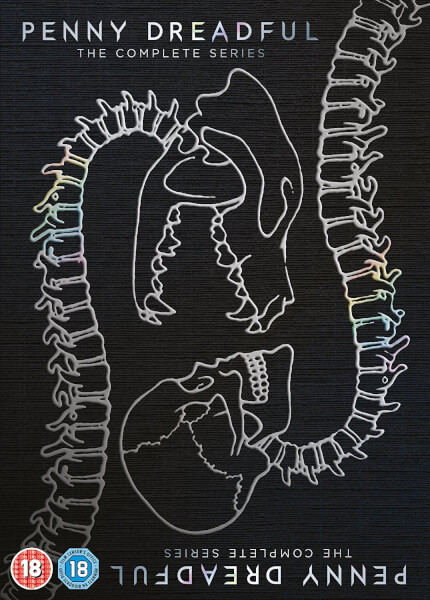 DVD
Price: 17.99 | Saving: 56%
In stock | Usually dispatched within 24 hours
Some of literature's most terrifying characters, including Dr. Frankenstein and his monster, Dorian Gray, and iconic figures from the novel Dracula are lurking in the darkest corners of Victorian ...
Using cutting-edge breakthroughs in science and technology to explore new world, taking viewers on a magical adventure across the greatest, yet least known parts of our planet - our oceans - Blue Planet II is released on DVD, Blu-ray and 4K Blu-ray ...
Read more
Set at the dawn of time, when dinosaurs and woolly mammoths roamed the earth, Early Man, released on UHD Blu-ray, Blu-Ray and DVD 26th May 2018 from StudioCanal, tells the story of how one brave caveman unites his ...
In a nostalgic throwback to post-Star Wars opportunism, fully restored and in hi-definition, Buck Rogers in the 25th Century: The Complete Series is released on Blu-ray 2nd April 2018 from Fabulous ...
DVDBD3D-BD4K-UHD01/03/2018
Featuring all 13 episodes from the fourth season, invite the Mikaelsons into your home as The Originals: The Complete Fourth Season is released on DVD 23rd October 2017 by Warner Home Video.
DVDBD3D-BD4K-UHD07/11/2017
Following the hugely popular first series, we return to the stunning shores of South India and the close-knit community of The Good Karma Hospital, which arrives on DVD thanks to Acorn Media ...
Motherland, released on DVD 5th March 2018 from BBC Worldwide, is a show all about navigating the trials and traumas of middle-class motherhood, looking at the competitive and unromantic sides of ...
Valerian and the City of a Thousand Planets, released on DVD, Blu-ray, 3D Blu-ray and 4K UHD 27th November 2017, is the visually spectacular new adventure film from Luc Besson, the legendary director ...