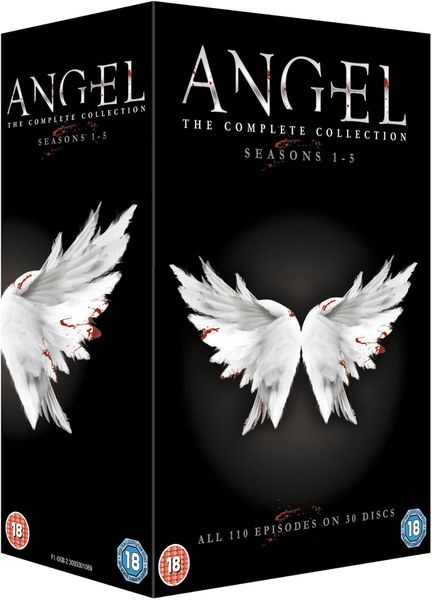 DVD
Price: 27.99 | Saving: 77%
In stock | Usually dispatched within 24 hours
Divine action, Devilish thrills and a killer new look! The continuing blood sucking saga…unleashed again on DVD! Angel, a 240-year old vampire cursed with a conscience, haunts the dark ...
Spinning Man, released on DVD 2nd July 2018 from Universal Pictures (UK), is a gripping all-star thrill ride exploring how quickly a seemingly idyllic life can spin out of control.
The collateral damage of civil war is all-encompassing and unforgiving; a brutal setting for tense negotiations, especially when the results could have monumental consequences in the nail-biting ...
Directed by The Spierig Brothers, the Winchester Mansion's sinister secrets are revealed in Winchester, arriving on Blu-ray and DVD 28th May 2018 from Lionsgate Home Entertainment.
The "Concierge of Crime" returns when The Blacklist: Season Five, starring Emmy®-winning actor James Spader as criminal mastermind Raymond "Red" Reddington, debuts on DVD on 13th August 2018 from Sony ...
When three parents discover their daughters' pact to lose their virginity at prom, they launch a covert one-night operation to stop the teens from sealing the deal in Blockers, released on DVD and Blu ...
Based on the novel by Ernest Cline and starring Tye Sheridan and Olivia Cooke, Steven Spielberg directs the sci-fi action adventure Ready Player One, arriving on 4K Ultra HD, Blu-ray 3D, Blu-ray and ...