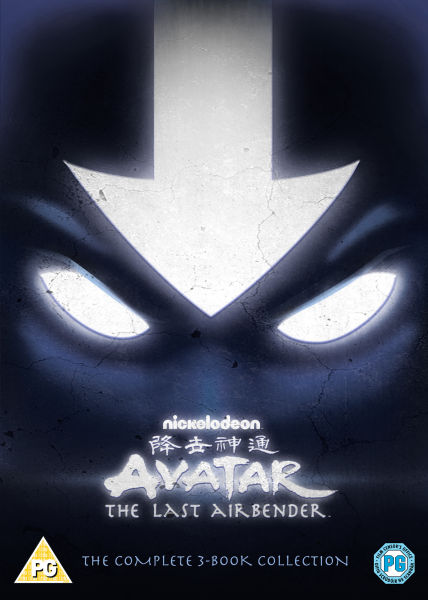 DVD
Price: 11.99 | Saving: 52%
In stock | Usually dispatched within 24 hours
Water, Earth, Fire, Air. Four nations. One war-torn world.Relive from the beginning the epic saga of Avatar: The Last Airbender, the animated series that quickly became a phenomenon, creating a huge ...
Experience this year's biggest and best family fun adventure starring some of Hollywood's most popular actors when Jumanji: Welcome To The Jungle debuts 4K Ultra HD, 3D Blu-ray, Blu-ray and DVD 30th April 2018 from Sony Pictures Home Entertainment.
Read more
In a nostalgic throwback to post-Star Wars opportunism, fully restored and in hi-definition, Buck Rogers in the 25th Century: The Complete Series is released on Blu-ray 2nd April 2018 from Fabulous ...
Who can you trust? Twentieth Century Fox Home Entertainment presents a suspense-driven spy drama when Red Sparrow arrives on 4K Ultra HD, Blu-ray and DVD 9th July 2018.
The Split, released on DVD 4th June 2018 from BBC Worldwide is a powerful series that explores family, love, loyalty and the messy business of divorce.
DVDBD3D-BD4K-UHD19/05/2018
Hedy Lamarr was iconic. A Hollywood star, she inspired both Snow White and Catwoman with her striking looks and distinctive persona. Bombshell: The Hedy Lamarr Story, available on DVD and VOD from ...
That's right, honey! A decade after their unforgettable eight-season run, comedy's most fabulous foursome is back as Will and Grace: The Revival - Season One arrives on DVD 11th June 2018 ...
The globe-spanning conflict between otherworldly monsters of mass destruction and the human-piloted super-machines built to vanquish them was only a prelude to the all-out assault on humanity in ...