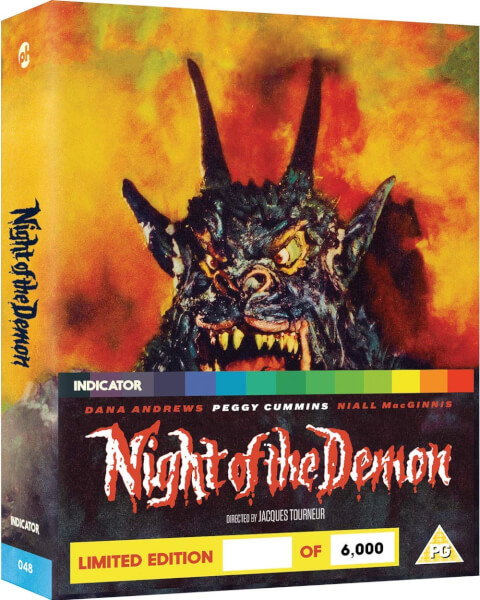 BLU-RAYOut Soon
Price: 21.99 | Saving: 63%
Preorder now
Based on M R James' classic tale of terror, 'Casting the Runes', and adapted for the screen by regular Hitchcock collaborator Charles Bennett, Jacques Tourneur's (Cat People, I Walked ...
Board the Millennium Falcon and journey to a galaxy far, far away in Solo: A Star Wars Story, an all-new adventure with the most beloved scoundrel in the galaxy, is released on DVD, Blu-ray, 3D Blu-ray and 4K UHD 24th September 2018 from Walt Disney ...
Read more
Last season, Rick Grimes and his group of survivors were reminded how brutal the world they live in can be. In The Walking Dead: Season 8, released on DVD and Blu-ray 24th September 2018 from ...
The 'Concierge of Crime' returns when The Blacklist: Season Five, starring Emmy®-winning actor James Spader as criminal mastermind Raymond 'Red' Reddington, debuts on DVD on 13th August 2018 from Sony ...
As Hitler's army nears the United Kingdom, it is up to Winston Churchill to decide between negotiating peace or fighting against impossible odds in Darkest Hour, coming 4K Blu-ray, Blu-ray and DVD 4th ...
After a two year wait, Channel 4 sitcom Friday Night Dinner returns for a fifth series, following the hilarious dynamics of a dysfunctional family.
When three parents discover their daughters' pact to lose their virginity at prom, they launch a covert one-night operation to stop the teens from sealing the deal in Blockers, released on DVD and Blu ...
Uncover the world's biggest conspiracy when sci-fi action thriller Geostorm arrives onto 3D Blu-ray, Blu-ray and DVD on 19th February 2018 from Warner Home Video.