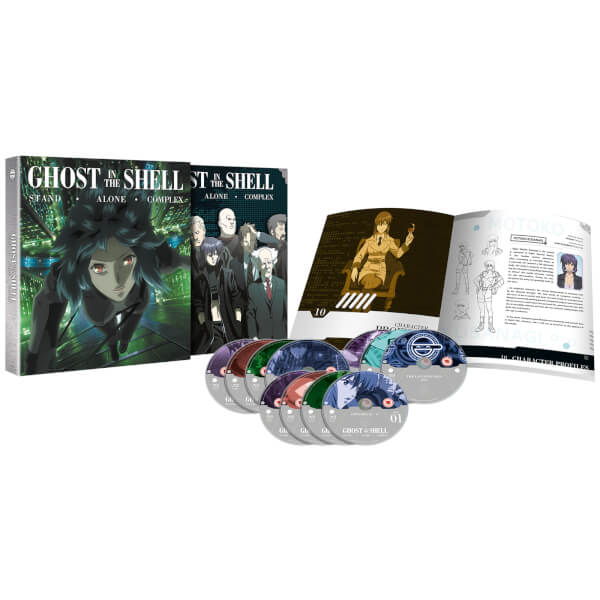 BLU-RAYOut Soon
Price: 99.99 | Saving: 33%
Preorder now
In the not so distant future, mankind has advanced to a state where complete body transplants from flesh to machine is possible. This allows for great increases in both physical and cybernetic prowess ...
Bigger, bolder and brighter than the white-hot lights of 1940s Hollywood, Marvel's Agent Carter, released on DVD and Blu-ray by Walt Disney Studios Home Entertainment on 5th December 2016, blazes back for a second season packed with action, humour ...
Read more
In Lady Bird, arriving soon on Blu-ray and DVD from Universal Pictures (UK), Greta Gerwig reveals herself to be a bold new cinematic voice with her directorial debut, excavating both the humor and pathos in the ...
A star-studded cast leads the powerful and critically acclaimed western, Hostiles, arriving on Blu-ray and DVD 30th April 2018 from Entertainment in Video.
One of the year's most acclaimed films, from filmmaker Christopher Nolan the epic action thriller Dunkirk arrives on 4K Ultra HD, Blu-ray and DVD 18th December 2017 courtesy of Warner Home Video.
Released on DVD 9th April 2018 from Simply Media, written by Barry Hines and directed by Mick Jackson, Threads, the BBC drama which shocked an entire generation is given a meticulous 2k restoration ...
It's game, set and match as Emma Stone and Steve Carell star in Battle of the Sexes, arriving on DVD 26th March 2018 from Twentieth Century Fox Home Entertainment.
DVDBD3D-BD4K-UHD17/04/2018
The globe-spanning conflict between otherworldly monsters of mass destruction and the human-piloted super-machines built to vanquish them was only a prelude to the all-out assault on humanity in ...