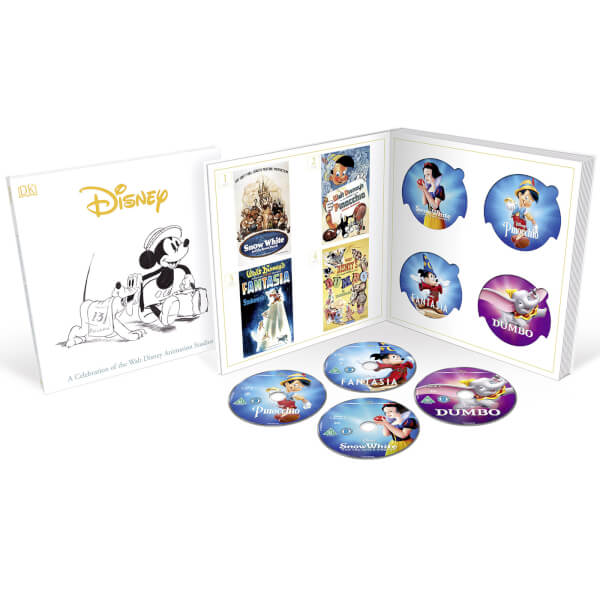 BLU-RAYOut Soon
Price: 249.99
Preorder now
In 1937, the Walt Disney Studios released its first fully animated feature film, Snow White and the Seven Dwarfs, and pioneered a new form of family entertainment. More than seven decades later, Walt ...
Foul-mouthed mutant mercenary Wade Wilson, brings together a team of fellow mutant rogues to protect a young boy with supernatural abilities from the brutal, time-traveling cyborg, Cable in Deadpool 2, released on DVD, Blu-ray and UHD Blu-ray 17th September 2018 from Twentieth Century Fox Home Entertainment.
Read more
Fight the ultimate war against the undead when the terrifying zombie thriller Day of the Dead: Bloodline arrives on DVD 15th October 2018 from Lionsgate Home Entertainment.
Courage has no limits in the heroic action-packed film Skyscraper, arriving on 4K Ultra HD, 3D Blu-ray, Blu-ray and DVD 19th November 2018 from Universal Pictures (UK).
Gabrielle Union stars as a woman who will stop at nothing to rescue her two children being held hostage in a house designed with impenetrable security as Breaking In is released on DVD and Blu-ray ...
Plays, pies and Tudor plots abound in Ben Elton's critically acclaimed comedy about William Shakespeare as Upstart Crow: Series 3 is released on DVD 8th October 2018 from BBC Worldwide.
Based on a true story, Tag, released on DVD 5th November 2018 from Warner Home Video, shows how far some guys will go to be the last man standing.
The globe-spanning conflict between otherworldly monsters of mass destruction and the human-piloted super-machines built to vanquish them was only a prelude to the all-out assault on humanity in ...